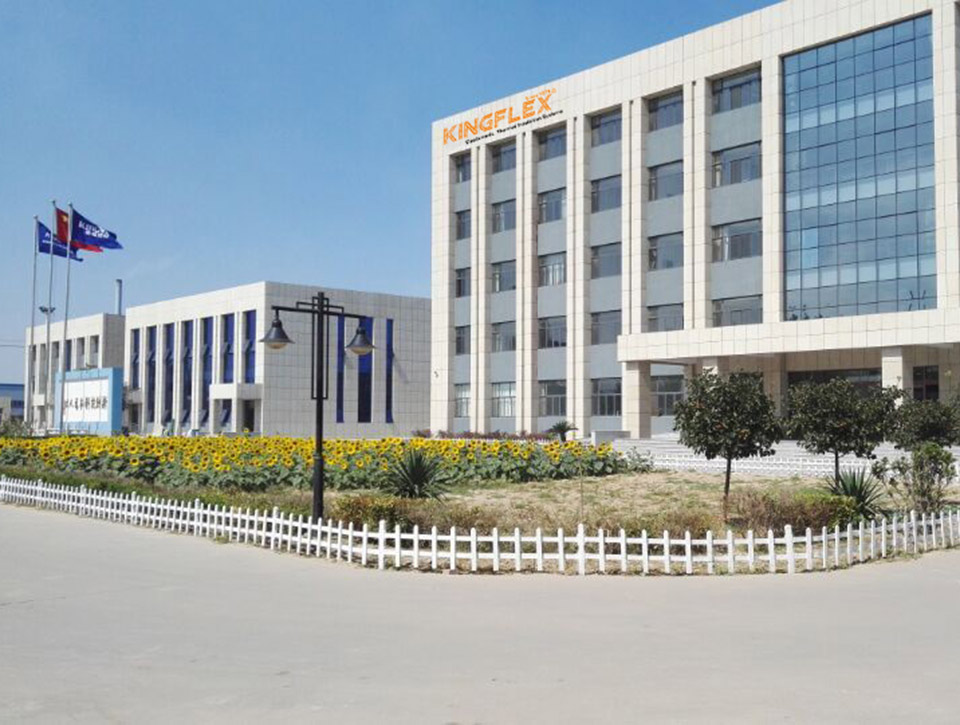 Kingflex Insulation Co., Ltd. is a professional manufacturing and trading combo for thermal insulation products. Kingflex research development and production department is located in well-known capital of green-building materials in Dacheng , China. It is an energy-saving environmental friendly enterprise concentrate the research and development, production and sales. In operation, Kingflex takes energy saving and consumption reduction as the core concept,. We provide the solutions regarding the insulation by means of consultation , research and development production, installation guidance, and post-sale service to lead the development of global building materials industry.
Kingflex is established by Jinwei Group which is more than 40 years history. Kingway Group is established in 1979. It was the the first manufacturer of thermal insulation materials north of the Yangtze River.

Our employees is amazing in their own right, but together they are what makes Kingflex such a fun and rewarding place to work. Kingflex team is a tight-knit,talented group with a shared vision of giving consistently first class service for our clients. Kingflex has eight professional engineers in R & D Department, 6 professional international sales, 230 workers In production department.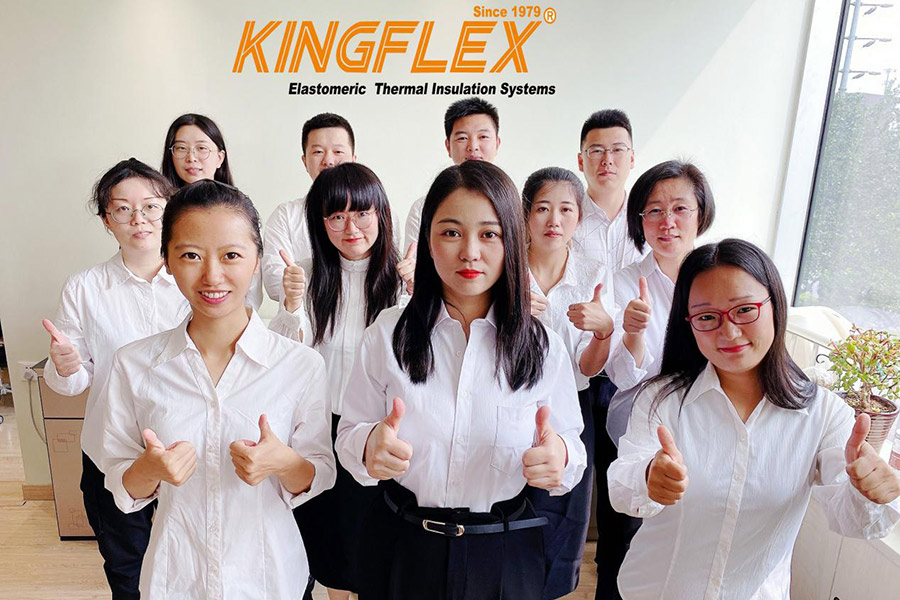 Our Production Capacity
Our Products
Our Responsibility
At present, Kingflex has 5 large automatic assembly lines, with an annual production capacity of more than 600,000 cubic meters, and has become a designated production enterprise designated by the Ministry of Energy, the Ministry of Electric Power and the Ministry of Chemical Industry.
Kingflex thermal insulation products are widely used in construction, petroleum, chemical, national defense, aerospace and other industries. And Kingflex products have been exported to more than sixty-six foreign countries all over the world in the past 16 years.
Supply customers all over the world with full set of energy saving insulation system solution.
Supply integrated solution provider of thermal insulation, cold insulation and noise reduction for buildings and industries.